We manufacture and distribute our own range of Lightweight Roof Tiles, here at our factory in Lydney, in the Forest of Dean, UK. All our lightweight roofing products are manufactured by our family run business, to the highest standard. We pride ourselves on our attention to detail and have been distributing our tiles for many years throughout Europe.
Take a look at the tiles in detail and the manufacturing process they go through in order to meet our high-quality standards: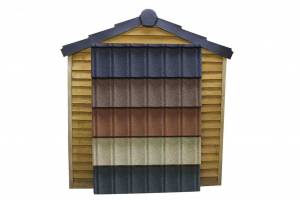 Typical Applications For Our Lightweight Roof Tiles
Our lightweight roofing system is perfect for converting a range of different types of roofs, including:
Conservatory roof conversions.
Garage roof conversions.
Shed roof conversions.
Converting flat roofs to pitched.
Pre-fabricated roofs.
Over-roofing of asbestos.
Summerhouse roofs.
Log Cabin roofs.
Carports.
Park Home roofs.
Stable roof conversions.
Outbuilding roof conversions.
We have hundreds of happy customers who have used our tiles to convert their conservatories, sheds, garages and other roofs. You can find out what some of our customers think by visiting our testimonials page.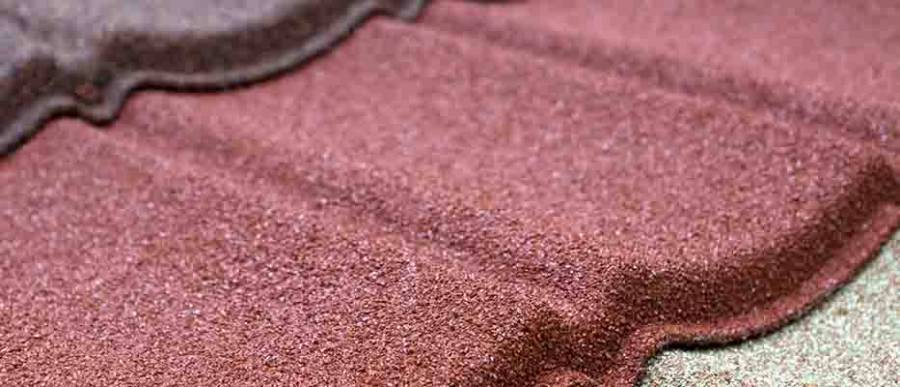 We also have anti-slip panels available to purchase via our sister site www.antislippanels.co.uk. These panels are similar in composition to our Lightweight Roofing Tiles, the base material is polypropylene and we coat them with the same Natural Stone Granulate. We which we granulate in a similar way to our tiles. Take a look at www.antislippanels.co.uk and email us with your requirements.
MEET THE TEAM
Take a look at this video which will give you an insight into Lightweight Tiles. You will also get the chance to see and hear from some of our team.
Recent press coverage
"Lightweight Tiles will manufacture innovative global roofing solutions made from recycled plastic.
Lightweight Tiles will market and distribute roofing products to building contractors, roofing supply companies, home builders and architects and DIY, hardware and gardening stores. Long-term plans will be for Lightweight Tiles to represent other manufacturers of recycled building materials such as decking and siding, thereby extending the product range.
The environmentally friendly production process utilizes recycled materials that are both pliable and durable to produce the roof tiles that will be available in a standard black colour or with an additional natural stone granulate in Forest Green, Granite Grey, Traditional Red and Broadleaf Brown.The tiles are UV resistant, colourfast and non-corrosive and their ultra-lightweight nature allows for easy installation. The unique design also makes the materials easy to saw and cut and produce good thermal insulation and sound absorption.
The tiles are suitable for a wide range of buildings and purposes including non-traditional and traditional housing, pre-fabricated and industrial buildings, over-roofing of asbestos, felt or industrial sheeting, conversion of flat to pitched roofs, sheds, conservatories, garages and stables."